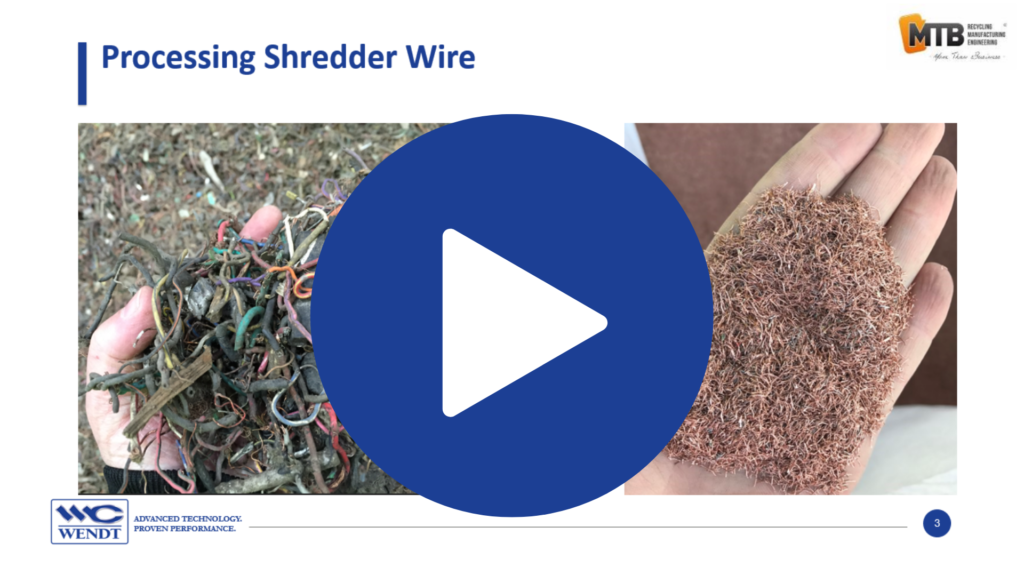 What are the key things to understand about efficiently processing shredder wire? That was the focus of WENDT's first hosted live webinar in August featuring MTB Business Development Manager Dave Siejka. The webinar was geared toward scrap metal processors and how they can achieve maximum value from chopping shredder wire.
Shredder wire can sometimes be an intimidating material to process. However, understanding the material and the different processes and types of equipment available can help scrap processors overcome the challenges of processing shredder wire. During the webinar Dave dug into simple strategies behind efficiently and effectively processing shredder wire, keys to creating high quality outputs and how to make shredder wire a profitable product for your operation.
Missed the WENDT webinar? These were only a few of the topics covered in the presentation. To review everything covered during Dave Siejka's webinar, email marketing@wendtcorp.com to explore his entire presentation of insights.
We hope to see you at our next live webinar!